Portable banner stands offer some of the best value for any type of display.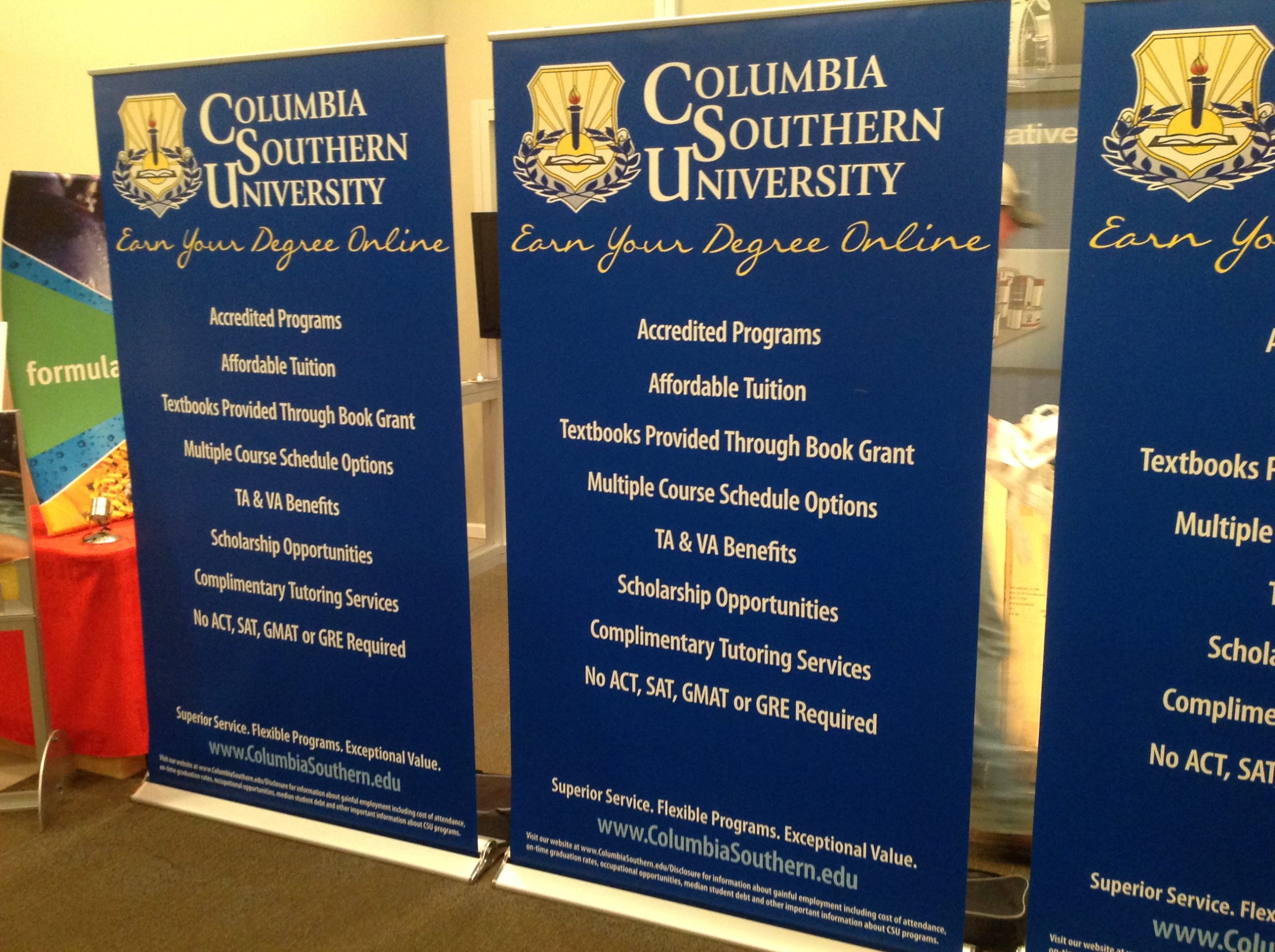 Banner stands are one of the most versatile displays available.
Versatile, portable, affordable & highly customizable.
Portable banner stands area great way to advertise your products or services in many locations. They can be used almost anywhere and also make a great addition to tradeshow booths.
Great for meeting rooms, lobbies, trade shows, restaurants and retail spaces
Easy-to-customize graphics and accessories such as brochure holder and hand sanitizer stations
Fast and inexpensive to ship
Options available for all budgets
There are many different styles to choose from including: Retractable, telescopic, spring back, fabric banners, fabric light boxes, and digital banners.