Make the boldest statement with a custom exhibit.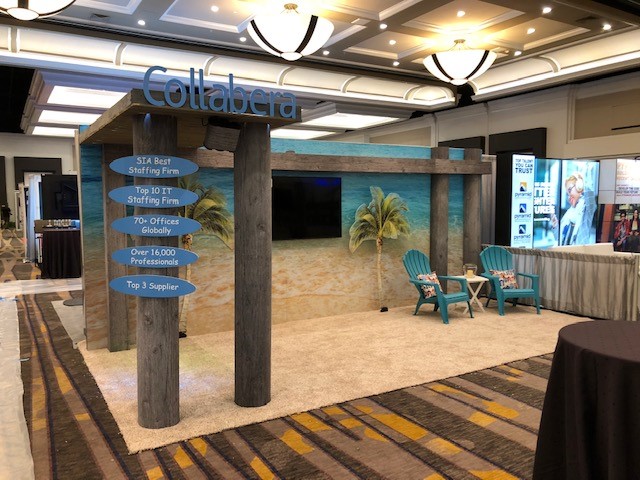 If a standardized, off-the-shelf booth package is not for you, our fully customized tradeshow booths can help you visualize your brand the way you want it.
Custom booths are the ones who garner the most attention at tradeshows.
We will gather your input throughout the design process and come up with the booth that is perfect for you, incorporating design elements that are proven to be effective at tradeshows such as light boxes. Our builders will then construct the booth from the highest quality materials, while still ensuring that the design is the most optimal for installation and dismantling at shows. The materials we use are also designed to be light weight to keep drayage and materials handling costs as low as possible. Our graphic designers will ensure that graphics files are clear and crisp at their printed size, and they will be printed on top quality fabric, backlit material for light boxes, and even some specialty fabrics for certain items.
One-of-a-kind designs specifically built to your needs
Custom booths can be designed to fit different show needs in one booth design. 20×20 can be scaled to 10×10 for multiple uses in one design
Create a true representation of your brand
We can design to your specific needs and traffic flow to maximize your impact
Reach out to us to see some of the custom work we have done in the past!