Fabric displays provide maximum impact with minimum weight.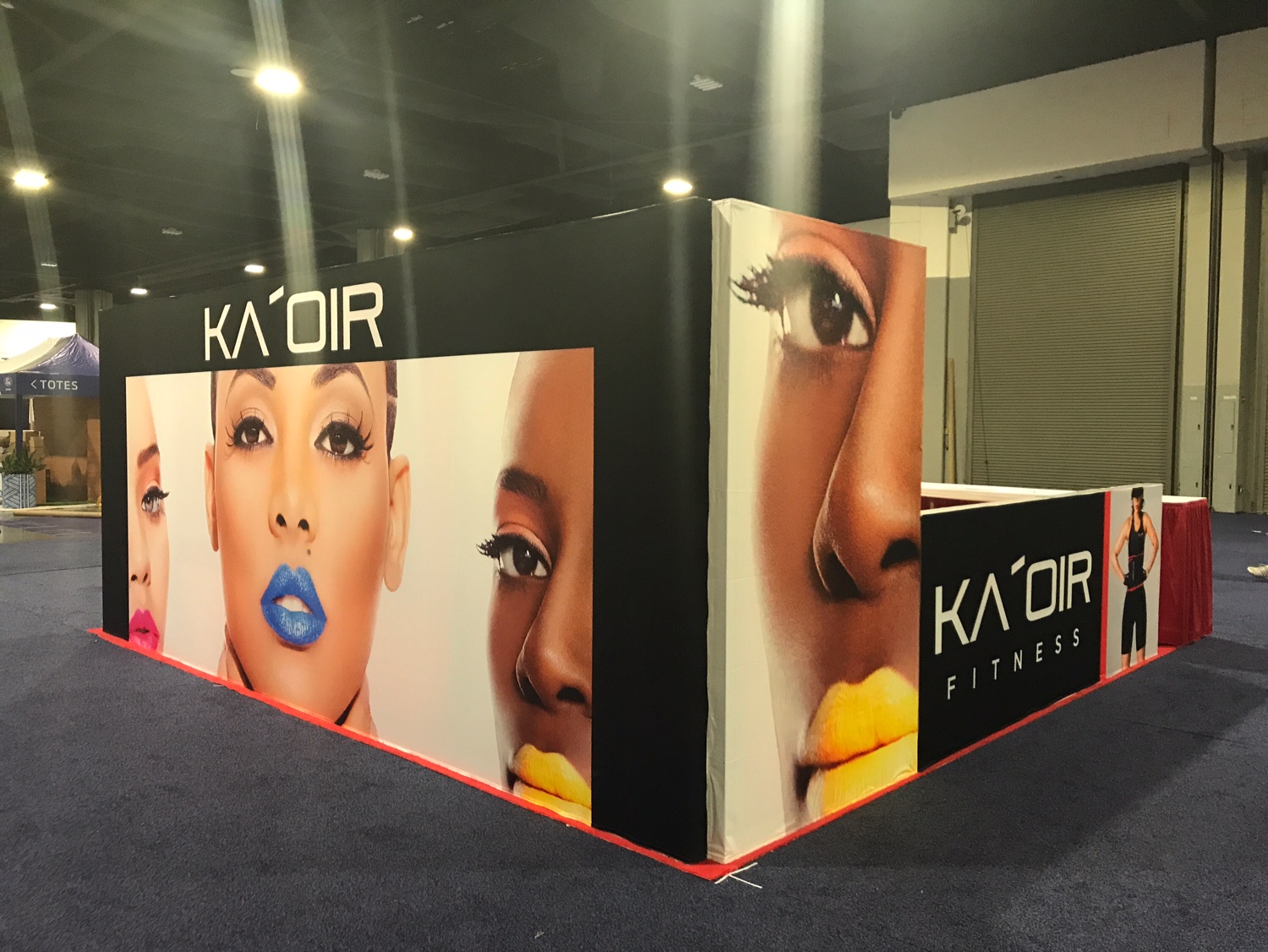 Fabric displays are easy to assemble, provide high visibility, and are great way to distinguish your display from the others. 
Choose from a wide variety of fabric displays.
The type of display can vary between large hanging banners, fabric kiosks, architectural displays, counters, iPad stands/kiosks, booth accents, and even main walls for your booth. Fabric displays use an aluminum frame and the graphic goes over the frame similar to a pillow case; then it zips up to tighten the graphic and create a sleek, clean display.
Fabric Hanging Structures and Signs are excellent at capturing attention, can be 3d shapes or standard signs, and come in varying sizes. They are useful for both tradeshows and retail showrooms.
Fabric kiosks have a fabric back panel and a front counter. Made with an aluminum frame, they can also have hardware included for mounting TV monitors behind the counter.
We have four lines of Fabric Back Walls: the Essential & Lite, the Modulate, the Master series, and the Designer series. They each have varying levels of styles and customization and fit a range of budgets. Fabric back walls come in sizes of 8ft., 10ft., 20ft., and 30ft. kits.
Fabric counters are great complements to any booth, and the unique shape and style of these items will be sure to draw attention. Specialized counters are available as well such as charging stations.
Lightweight and easy to set up
Stunning large format graphics with amazing clarity
Fabric can be formed into endless structures, hanging structures, back walls, arches, complicated shapes & more
Fabrics may be cleaned by your local dry cleaner or we can handle it all for you
Architectural structures made from fabric add a lot of flair to your space without adding significant weight or extra setup time. They are easy to assemble, and have elegant designs such as arches, tunnels, towers, funnels, and more.