Displays that are ready for the trade show when you are.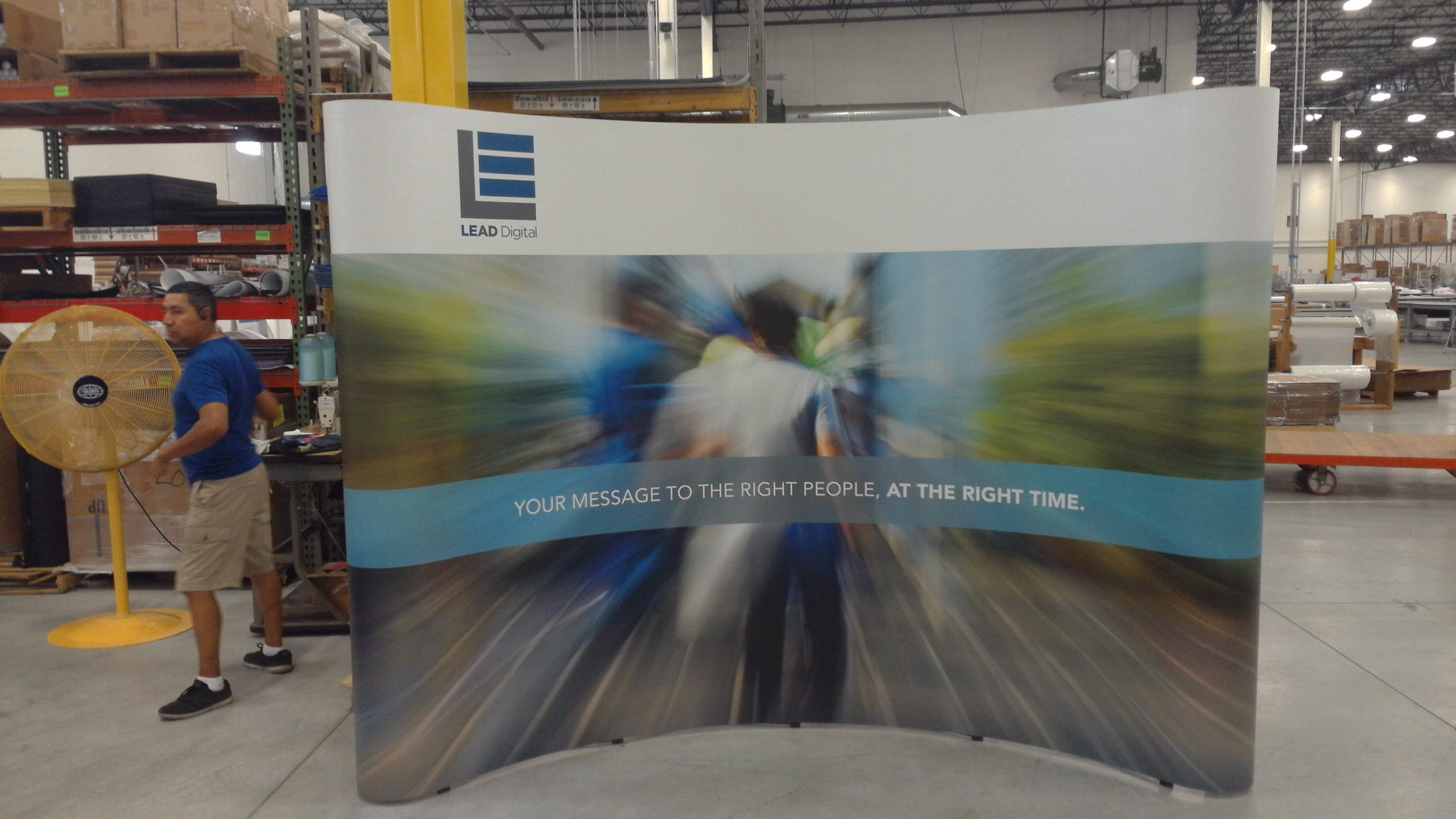 Pop up displays are a staple in the tradeshow industry; used at booths that want to set up and take down quickly and get to the next show as fast as possible. 
Large-format graphics in a lightweight, compact package.
We currently offer four lines of pop up displays: The Hopup tension fabric series, Embrace tension fabric displays, the Xclaim fabric pop up displays, and the Coyote pop up.
Lightweight and portable display that you can carry and set up yourself
Most displays fit into one carry case or bag
Folding design makes for added convenience
It is easy to add accessories such as workstations, flat screens, brochure holders and more
The Hopup frames are completely collapsible with pre-attached graphics making these a one-step setup for your booth space.
Embrace setups have separate graphics that attach using the silicone-edge technology that allows for the graphics to be installed in seconds. These pop up displays can be any size up to 15ft. tall and 30ft. wide.
Xclaim displays are of the most vibrant and unique pop up displays on the market. The combinations of graphics and configurations of the Xclaim frames, which use magnetic locking arms, can give you a different style at every show.
Coyote pop up displays are among the most popular pop up booths in the industry. They use their trademark purple magnetic locking bars, similar to the Xclaim, which are much more durable and stable than the snap in frames that other pop ups may use. These also simplify setup and take down and make the Coyote an easy, versatile, and portable pop up tradeshow display.